Top-Rated Roof Washing in St Johns
Is your roof starting to look a little old? Maybe moss has started to grow and you're not sure how to handle it. Well, we have the solution for you! Purchase a roof cleaning service for your St Johns FL home this spring. When you work with us, you don't have to worry about climbing up on the roof, renting equipment, or spending hours troubleshooting how to remove moss and debris. Many of our customers tell us that they removed the moss only for it to come back a few weeks later. At J&L Power Washing, our team of roof washing professionals is experienced in complete roof mold removal. We'll get your roof looking brand new by the end of our roof washing service. Give us a call today to schedule your roof washing service. One of our roof cleaning services professionals is standing by to assist you!
Searching for St Johns Roof Cleaning Near Me?
If you've been searching for "St Johns roof cleaning near me" you don't have to search any longer. Our team is the top-rated roof washing company in the St Johns FL area. Why not work with the best? Our technicians are highly trained and experienced in deep cleaning and roof mold removal. We'll remove the moss and mold at the source and eradicate any seedlings that may try to stay behind. Did you know that mold and moss on your roof are causing damage? That's right! Mold and moss can cause your shingles to deteriorate, exposing the structure of your home to rain. Roof cleaning services can extend the life of your roof by eradicating the mold and moss causing damage.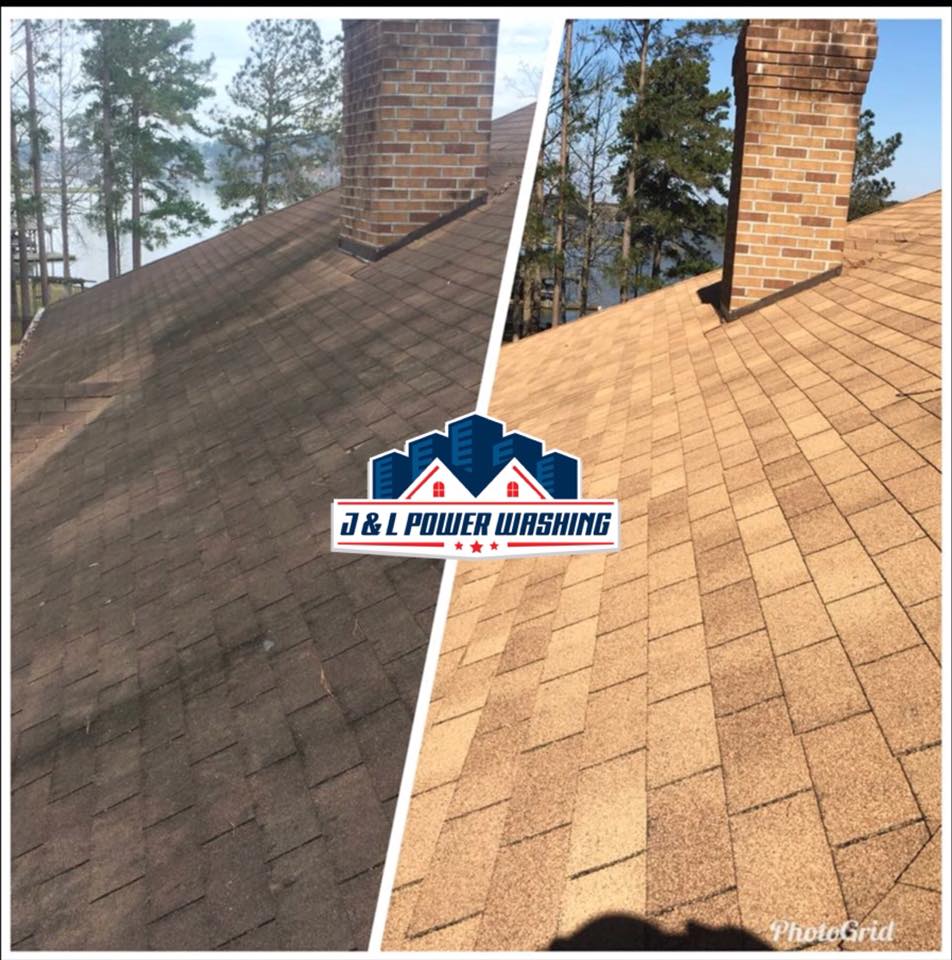 Expert Roof Washing St Johns FL Residents Trust
Our technicians only use a soft washing approach to remove mold and moss from your shingles. Soft washing allows us to do a deep clean without doing any damage. A less experienced roof washing company may use too high of pressure, resulting in serious damage to your shingles. Everything we do is geared towards you having the best soft wash roof wash experience possible! We can't wait to assist you with all your roof mold removal needs! Call us today to get a free quote!
St Johns FL is a beautiful, picturesque place with miles of sandy white beaches and emerald, green waters. There is truly nowhere else like St Johns FL. St Johns is a suburb of Jacksonville, FL. We love servicing the area because our customers are the best to work with! St Johns FL has tons of entertainment options such as Riverfront Park, Nocatee Dog Park, Nocatee Preserve, and Julington Durbin Creek Nature Preserve. Life doesn't get much better than life in St Johns FL.

Call Today for Roof Washing & Roof Cleaning in St Johns, FL!
If you're considering roof cleaning services for your home, don't hesitate to give us a call. We love answering our customer's questions! We also offer a 100 percent customer satisfaction guarantee on all of our roof mold removal needs. If you're not satisfied with your roof washing services, we'll keep working until you are! We're confident that you're going to love your results. After all, our customers tell us their roof washing services completely changed the look of their home! We can't wait to work with you on all your soft wash roof wash needs.