Shopping Center and Building Cleaning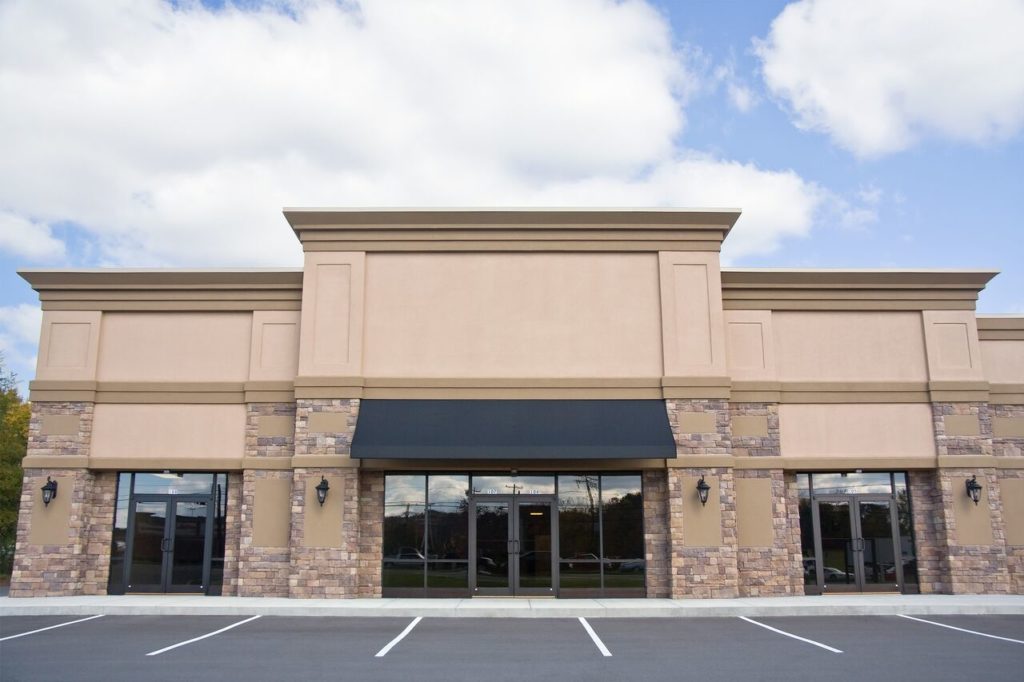 No matter what type of business you own, or what size those buildings are, keeping them looking clean and well-maintained, is imperative to your company's success. While the outside appearance of your building may be the last thing you consider while working on the inside, odds are, your customers will be less than enthused to enter a building that appears filthy on the outside.  That said, let's take a look at some of the benefits of having the exterior of your company power washed by professionals.
High-Traffic Help
Do you receive high volumes of traffic in your area or have a drive-thru window? These areas can become quickly worn-down and riddled with dirt and debris. Over time, this will not only deter some customers from patronizing your business but it could also drive down property values in the area. However, by having these areas power washed regularly, you will keep your parking lot and other high-traffic areas looking newer for longer.
Rust, Mold and More
Depending on where your business is located and the materials used to create the building, your business may be subject to mold, rust and more. While many business owners just chalk this up to normal wear and tear, you can have your company power washed regularly to get rid of these unsightly and potentially damaging issues. In particular, rust and mold are each unsightly, unwanted issues that spread and have the propensity to create extensive damages if not properly treated.
Graffiti and Other Unwanted Markings
Lastly, many businesses are the target of graffiti artists and that can attract other unwanted markings. While some businesses actually pay artists to create murals on their properties, unwanted graffiti and street art is often riddled with vulgarities and controversial mantras and messages. This can deter customers from frequenting your business and even drive down property values.
However, by hiring a qualified pressure washing company, that invests in expensive hot-water pressure washing units, and industrial strength cleaning chemicals, you can have your building looking like new, in no time.
Having the exterior of your building power washed will change the for maintaining the appearance of your company instantly.  We always work around the schedule of the business, as to not impact your customers schedule, and to ensure that there are zero slip and fall hazards for your customers. Often times, this means working well into the night, or during the weekends, so that we do not impact the flow of your business.  Need help finding out which services you need to get your building looking new again, or how to get set up on a maintenance plan for a consistently clean exterior of your Shopping Center or Commercial Building? Contact the professionals at J & L Power Washing 
We Are A Veteran Owned Company That Always Puts The Customer First
Call Us Today! (904) 592-9930