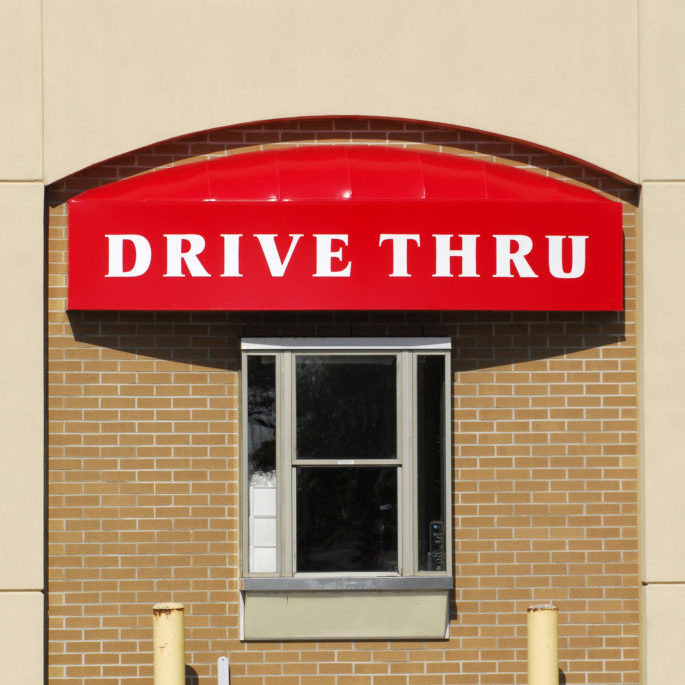 Drive-Thru Cleanings
For business owners of all kinds, and especially those who offer drive-thru services, keeping the exterior of your building and concrete, in clean, pristine condition can be a bit of a challenge.  Parking lots and commercial drive-through surfaces, are bombarded with high traffic volumes, on a consistent basis.  Keeping these areas clean, requires commercial grade, hot-water pressure washers and industrial strength soaps and detergents. J & L Power Washing offers a premium cleaning services for the exterior of your property to get your property up to your standards without having to break the bank in order to do so.
Premium Equipment
Rather than attempting to clean and restore your parking lot, driveway, or drive-thru on your own, hiring a professional power washing service will get those surfaces cleaner, without exposing your employees to the dangers and risks of pressure washing.  With the help of our high-quality equipment, we can quickly and efficiently clean the exterior of your building and drive-thru with a service that is far superior to the service that can be achieved from amateur cleaning services. At J & L Power Washing, we invest in premium equipment, soaps, and detergents in order to ensure your property is in excellent condition without causing any damage to your surfaces.
Highly Effective
J & L Power Washing offers professional, experienced commercial concrete cleaning. Our high-tech equipment can remove even the toughest commercial or industrial stains from concrete areas. Our proprietary cleaning products are effective for animal and vegetable oils and fats. Our soaps and detergents are environmentally friendly, non-toxic, non-caustic, non-corrosive, and biodegradable. Our experts here at J & L Power Washing have years of experience in making the drive-thru areas such as yours look their best!
We currently service many types of commercial structures, including:
Gas Station Pressure Washing
Parking Lot Pressure Washing
Warehouse Pressure Washing
Restaurant Pressure Washing
Automotive Service Center Pressure Washing
Car Wash Pressure Washing
Bank Drive-Thru Pressure Washing
Convenience
At J & L Power Washing, we put the convenience of your company first!  Whether you need a simple cleaning or you have many areas that can use some extra special attention, we will gladly schedule a time to service your property for you, that works for you.  If that means you would like your property cleaned after your companies working hours, or on the weekend, then that is what we will do! The most economical method of maintain your properties surfaces, is to have us set your company up on a cleaning maintenance plan, for recurring cleanings.
Contact us today to have your home or business serviced ASAP!
We Are A Veteran Owned Company That Always Puts The Customer First
Call Us Today! (904) 592-9930