PROFESSIONAL ROOF CLEANING COMPANY IN Orange Park, FL
GET A PRESSURE WASHING QUOTE



Why Choose J & L Power Washing Over Other Roof Cleaning Companies?
We are a veteran-owned roof cleaning company in Orange Park, FL. We offer affordable roof cleaning services for your home!
Licensed &
Insured
We are fully licensed and insured, ensuring that your property is in good hands.
High-Quality
Services
We are dedicated to providing you with the highest quality services possible.
Latest
Technology
We use the latest equipment and techniques to provide clean solutions.
Veteran –
Owned
Veterans have the experience and training to get the job done right first time.
Wide Range
of Services
We offer a wide range of services to give your property a well-rounded clean.
Affordable
Pricing
We believe everyone deserves to have access to our quality services.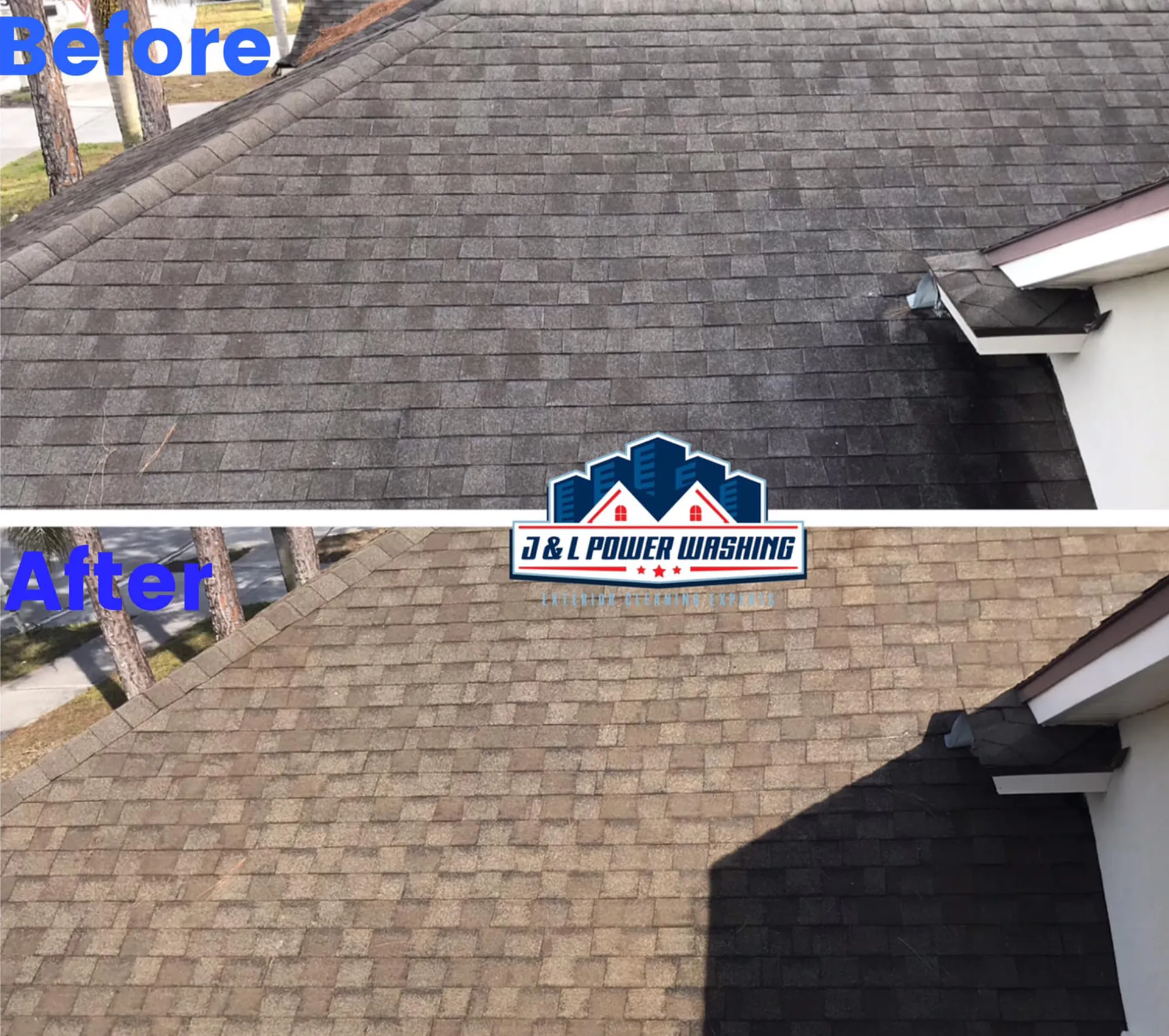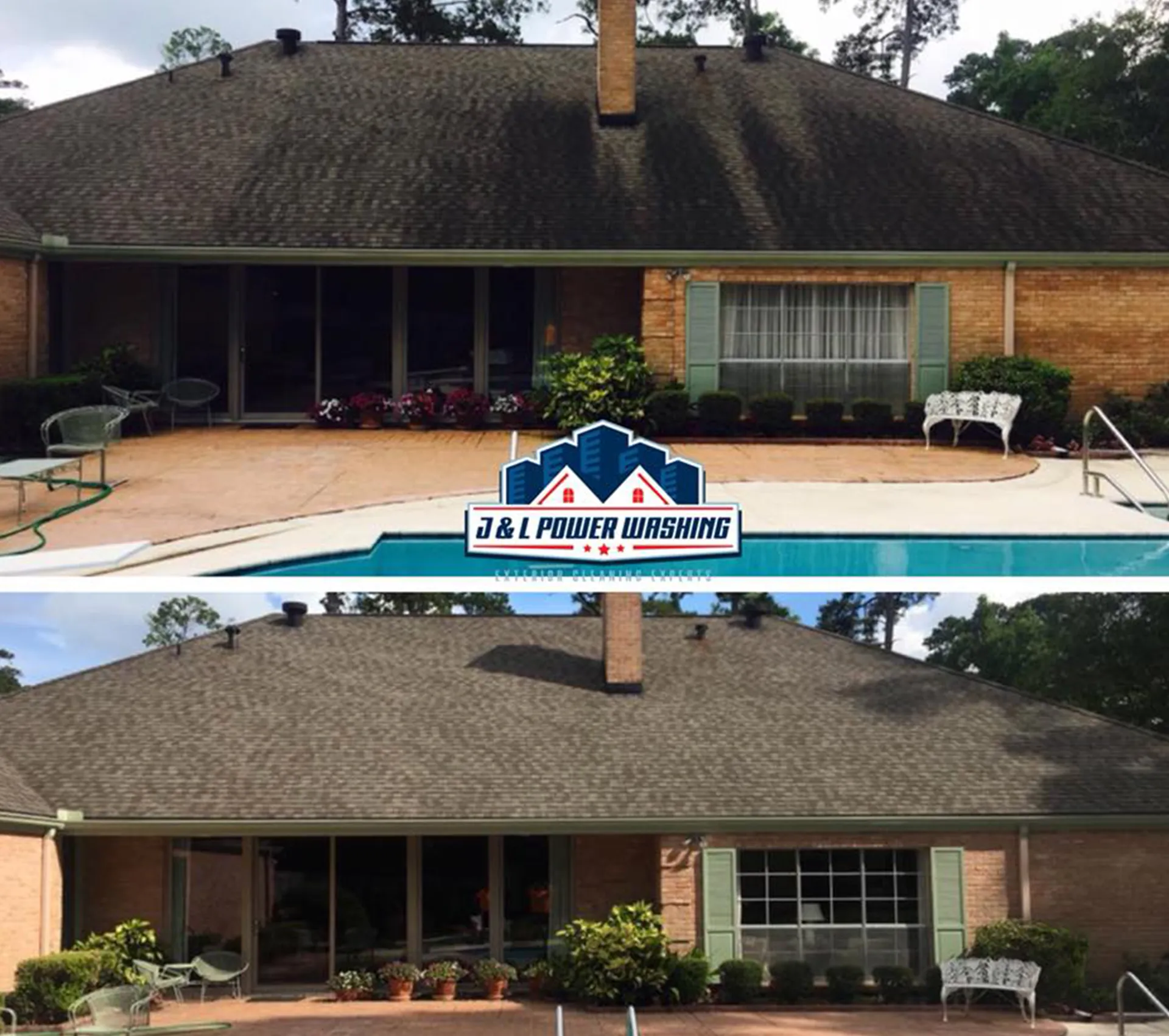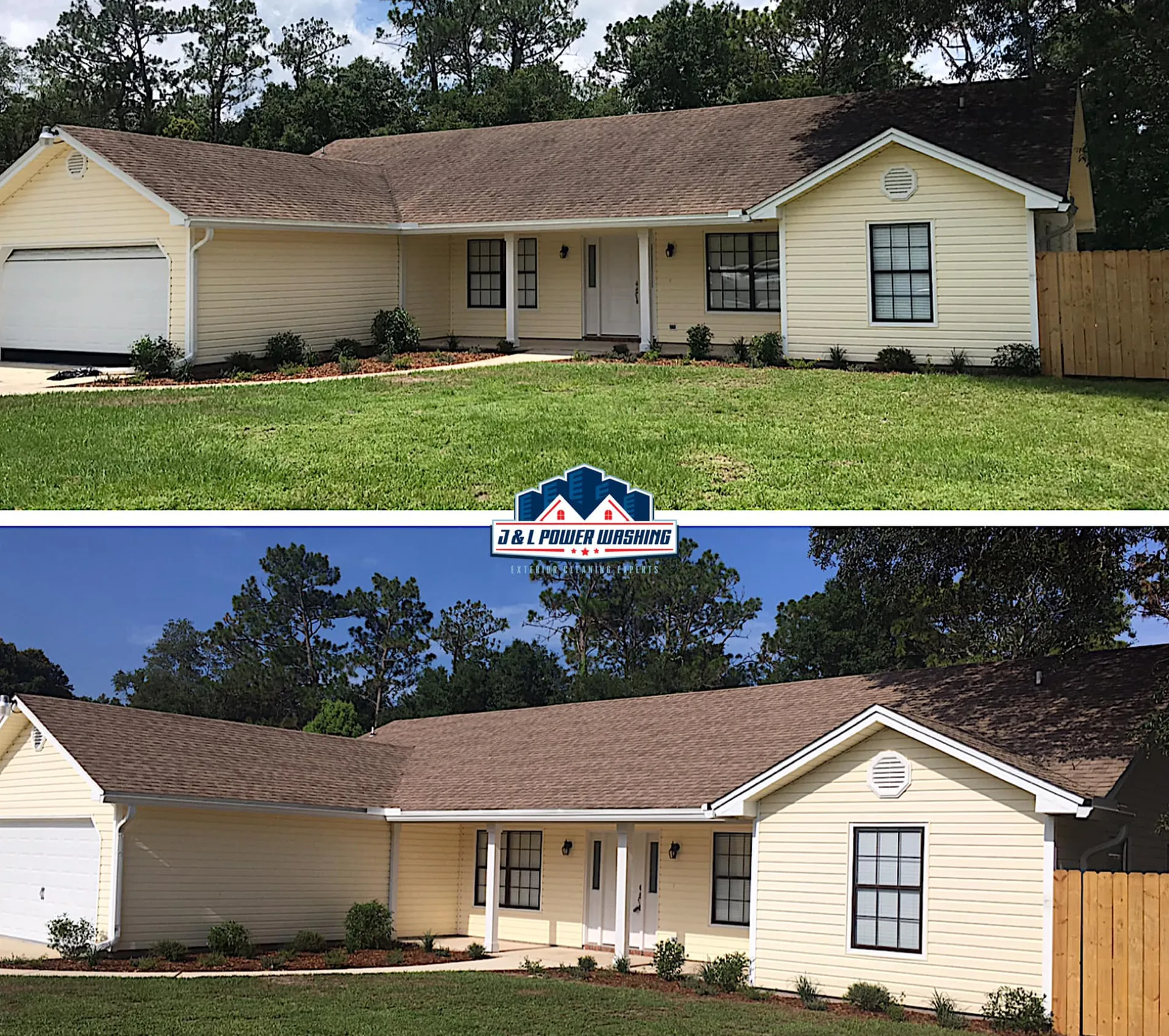 Variety Of Services
We offer a wide range of exterior washing services, such as roof cleaning, concrete cleaning, and more!
Eco-Friendly
We use biodegradable products and environmentally friendly methods to ensure our service doesn't harm the environment.
Flexible Scheduling
Our team can accommodate any schedule, ensuring we can fit our services into your busy life.
Veteran-Owned
We understand the importance of community service and are committed to helping our customers get the desired results.
Here is how J & L Power Washing is different from the Competition
At J & L Power Washing, we take pride in being veteran-owned and operated. Our team has the knowledge and expertise to provide superior power washing services. Our veteran-led staff is dedicated to providing top-quality service that exceeds customer expectations. We use only the highest-grade tools and equipment to ensure a quality result. We take the time to understand each customer's individual needs and customize our services to meet their specific expectations. No job is too big or too small for us; we have the resources and expertise to tackle any size project in Orange Park, FL. In addition, all of our services are backed by a satisfaction guarantee, so you can be sure that you'll be happy with the results. With J & L Power Washing, you can rest assured that your project will be completed to your highest standards. Contact us today for your free estimate and learn more about our services. Contact Us
Get in touch with us today to learn more about our cleaning services, our team would be happy to answer any questions you may have.

Book An Appointment
We offer flexible times that suit your busy schedule, we will come through to your home or business and provide you with your free estimate.

We Do The Work
Our team will provide you with high-quality workmanship, and we will ensure to take care of your property during the cleaning process.

Increased Curb Appeal
When we leave, your home or business will be rejuvenated, clean, and look like new. Be the talk of the town with our cleaning services.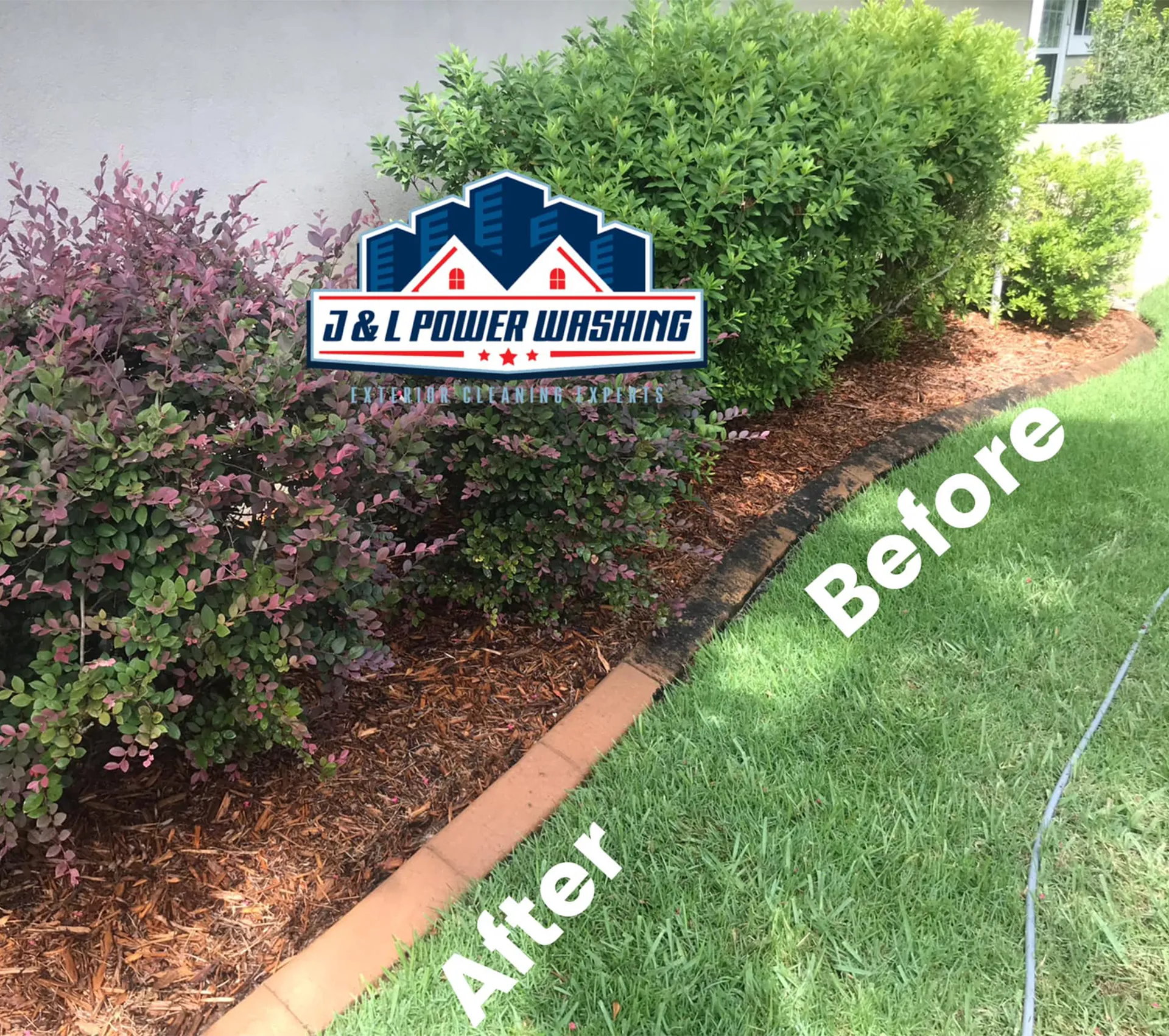 Pressure
Washing
Pressure washing gets into tight spaces and remove dirt and grime that other cleaning methods may miss.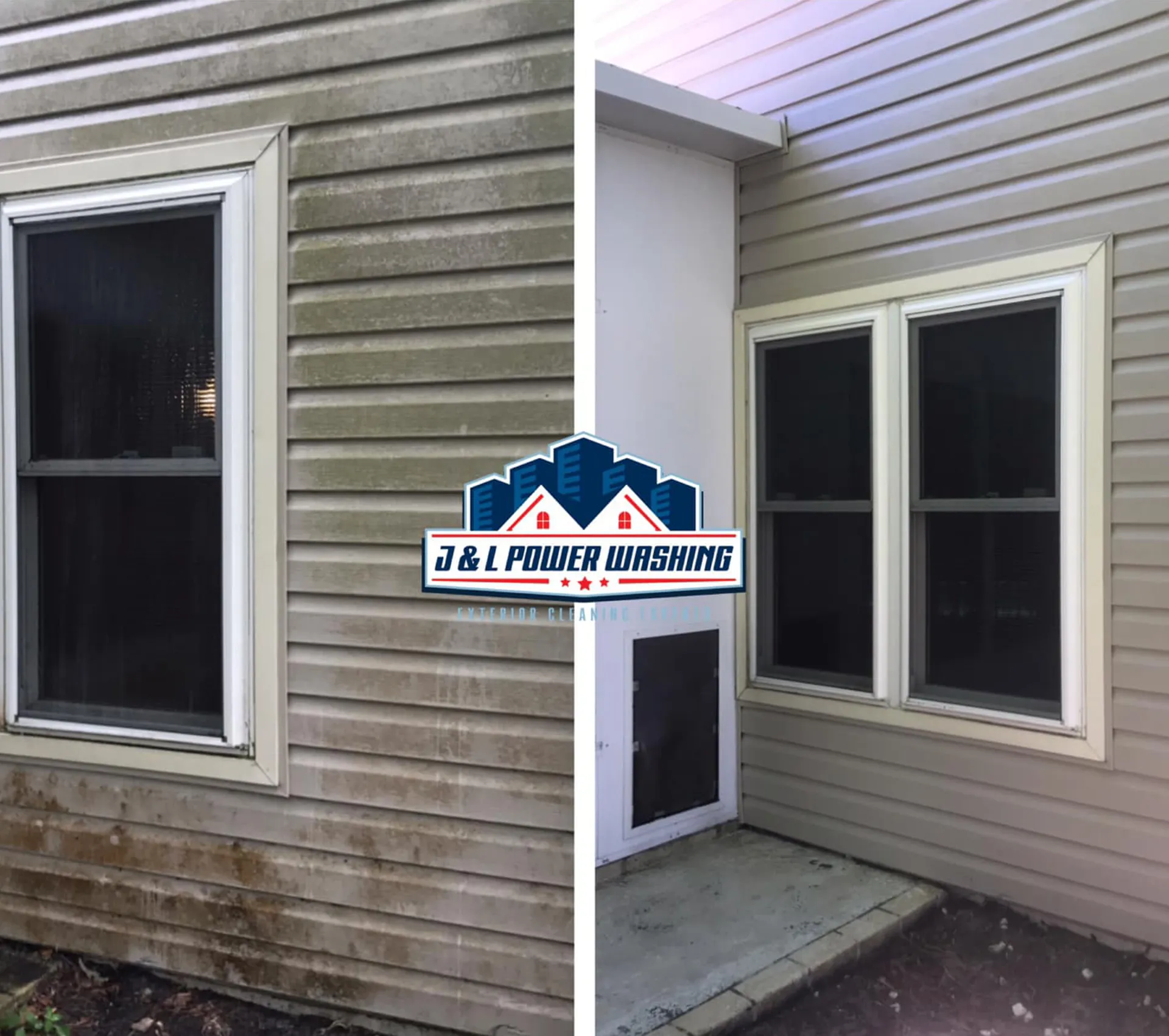 House
Washing
House washing can help to protect your home from weather damage, insect infestations, and wear and tear.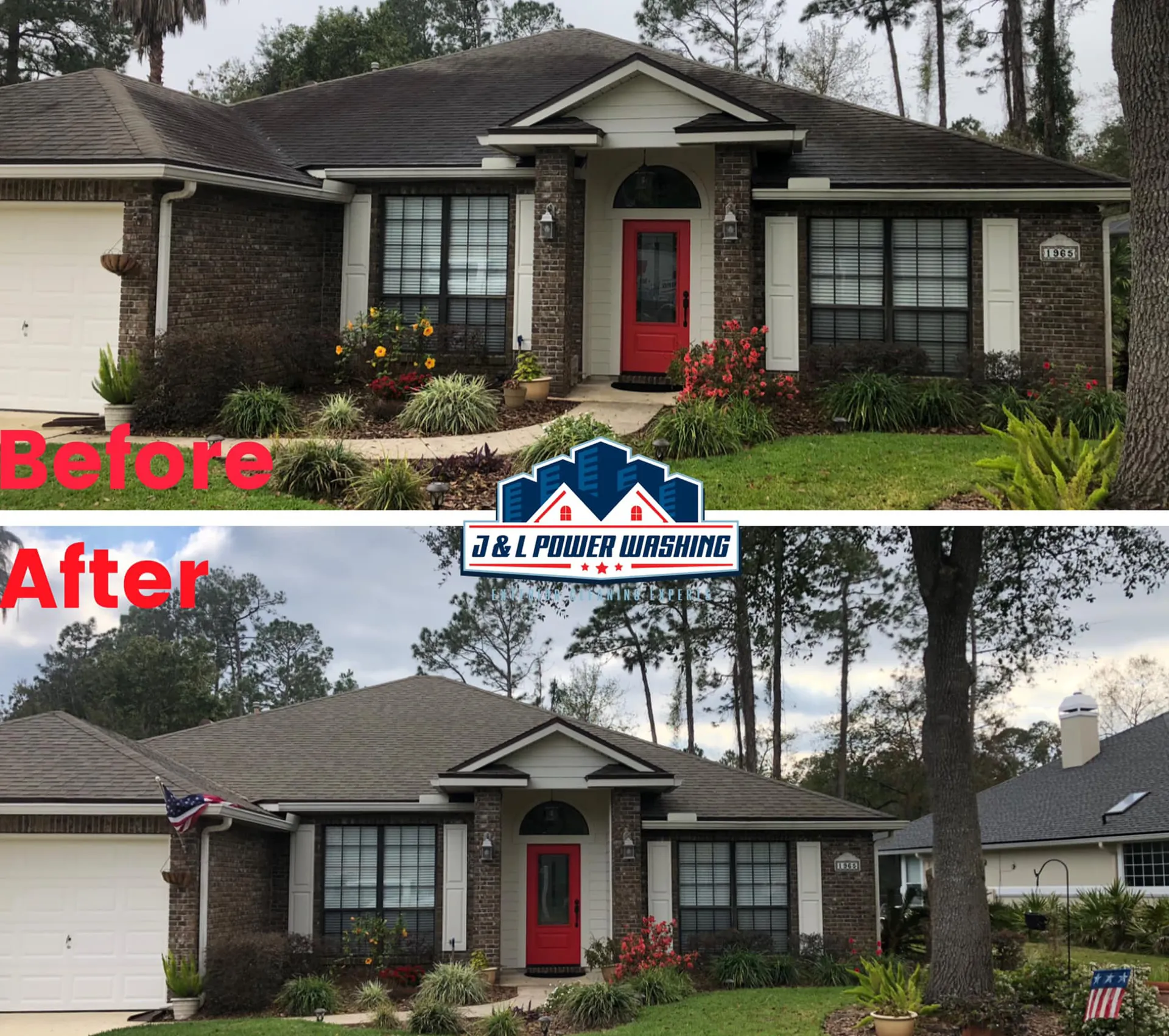 Roof
Cleaning
A clean and well-maintained roof can improve your home's curb appeal, making it more attractive to guests.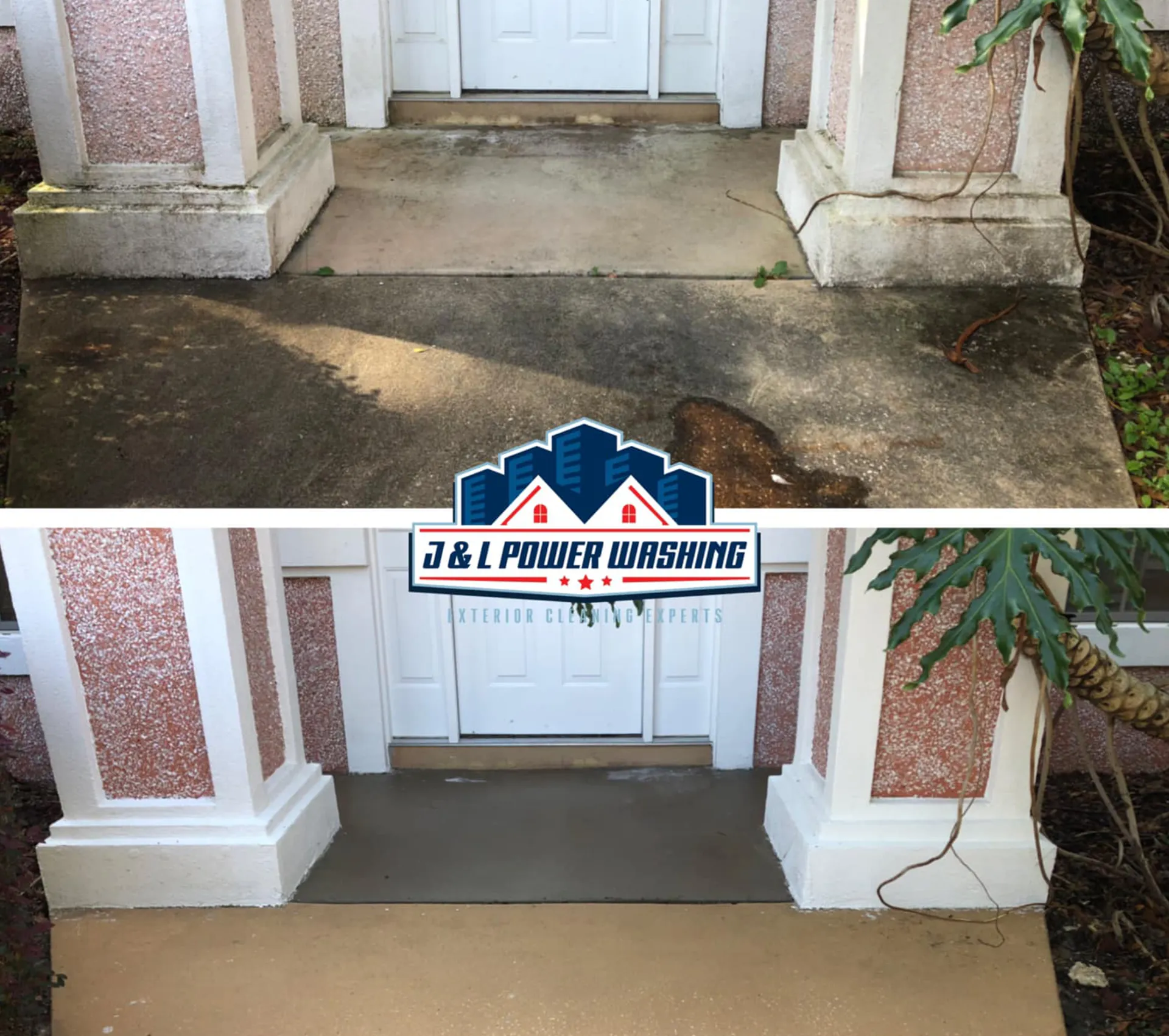 Concrete
Cleaning
Concrete can become stained and develop cracks or other surface damage, requiring regular cleaning.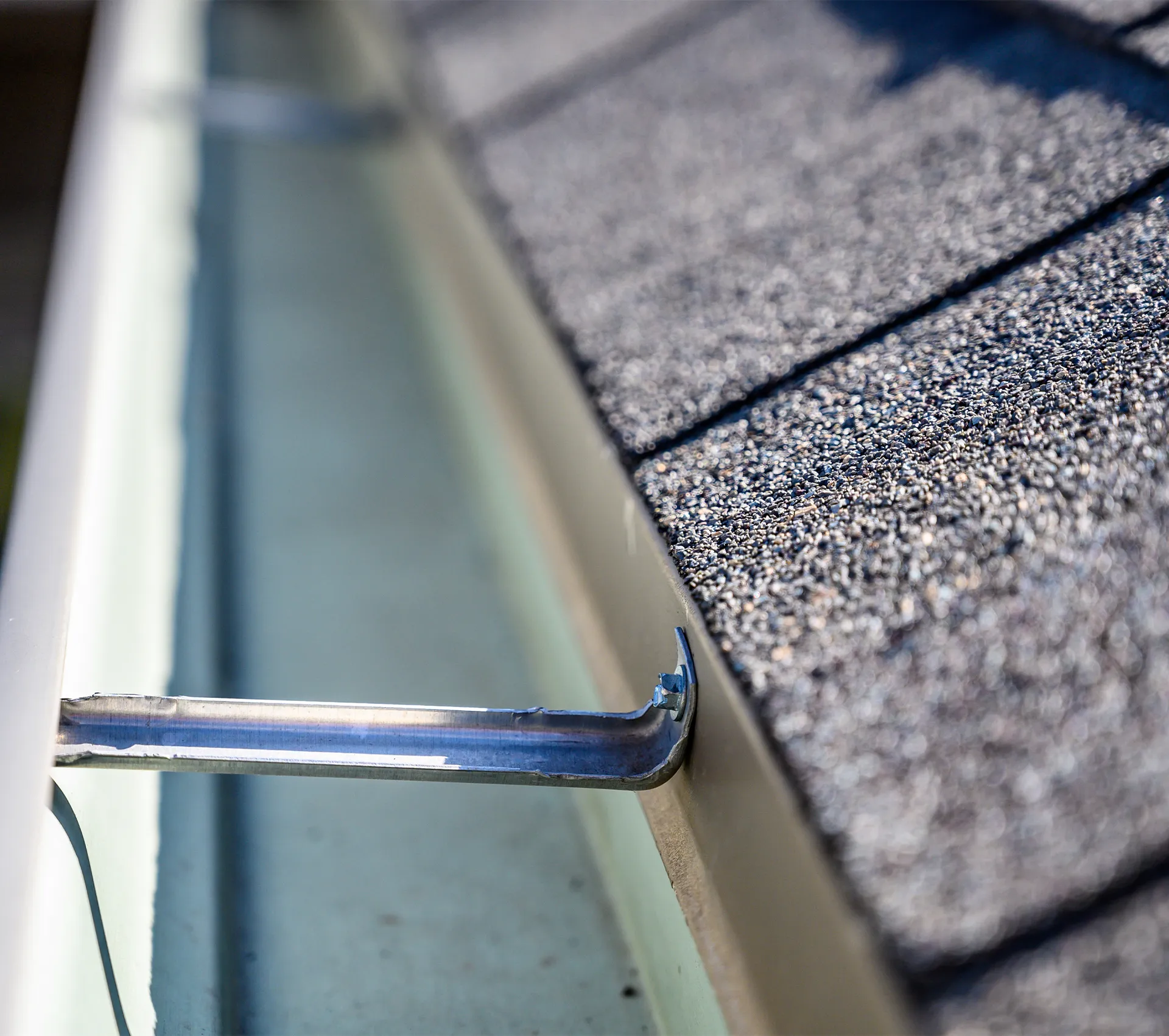 Gutter
Cleaning
Clogged gutters can lead to water damage and other problems, so keeping them clean and free of debris is essential.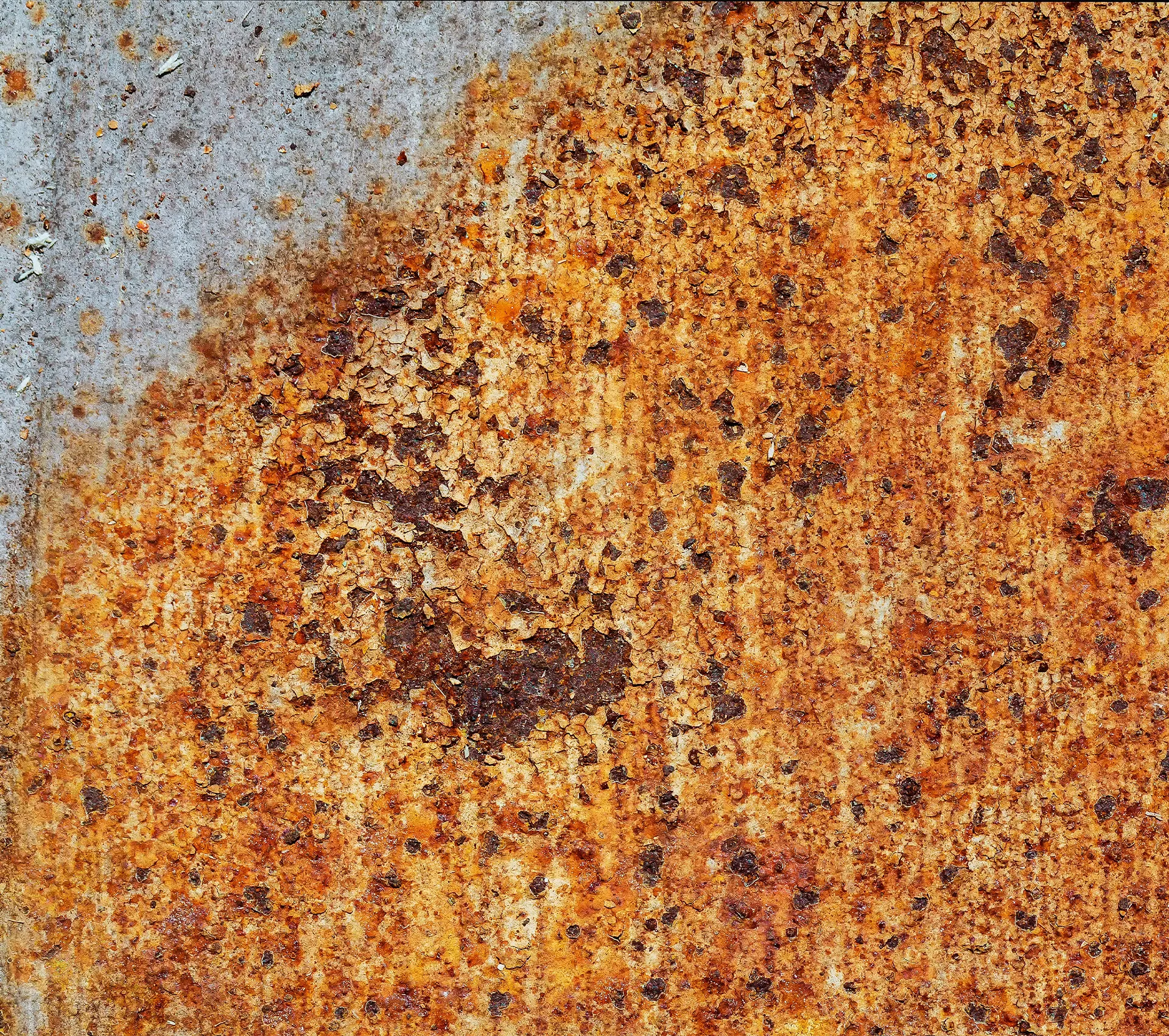 Rust
Removal
If your home has any rust spots, you will want to remove them as soon as possible, as they can lead to corrosion and further damage down the line.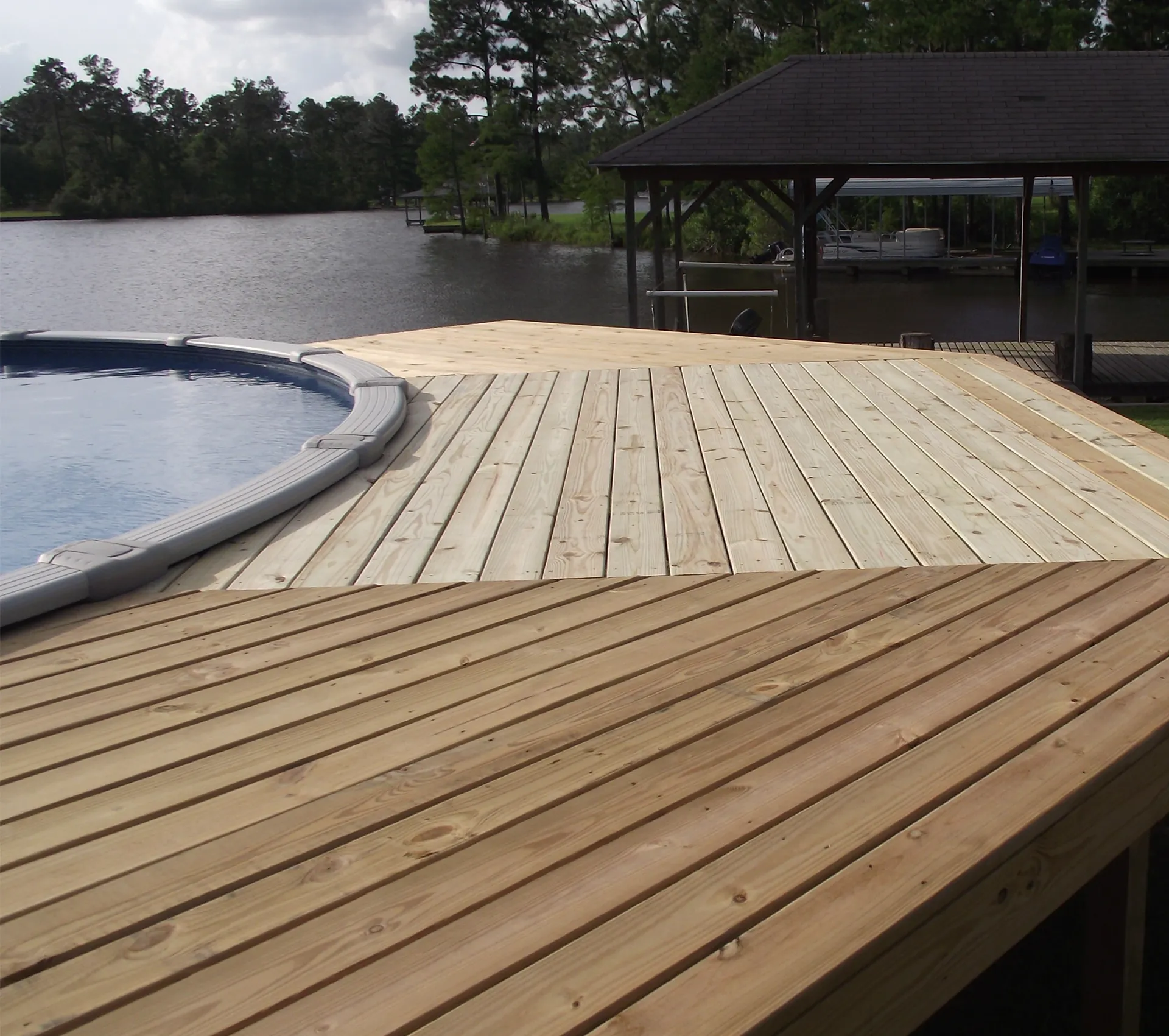 Pool Deck &
Enclosure
Cleaning
Your pool deck and enclosure provide a place for you to enjoy your pool, they also protect your pool deck from the elements.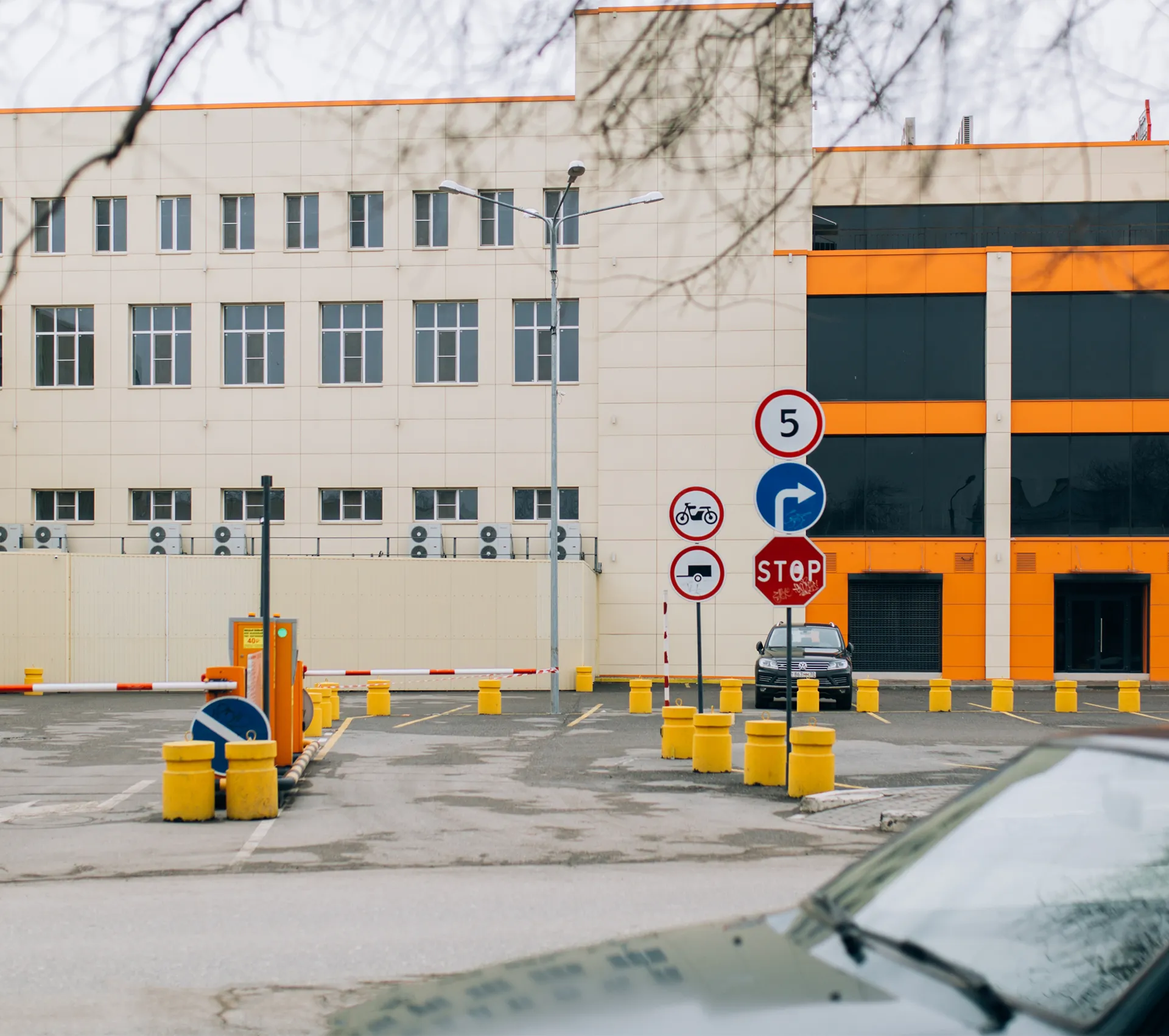 Shopping Center
& Building
Cleaning
Shopping centers have a lot of foot traffic and gets dirty quickly. Building cleaning ensures your building is clean.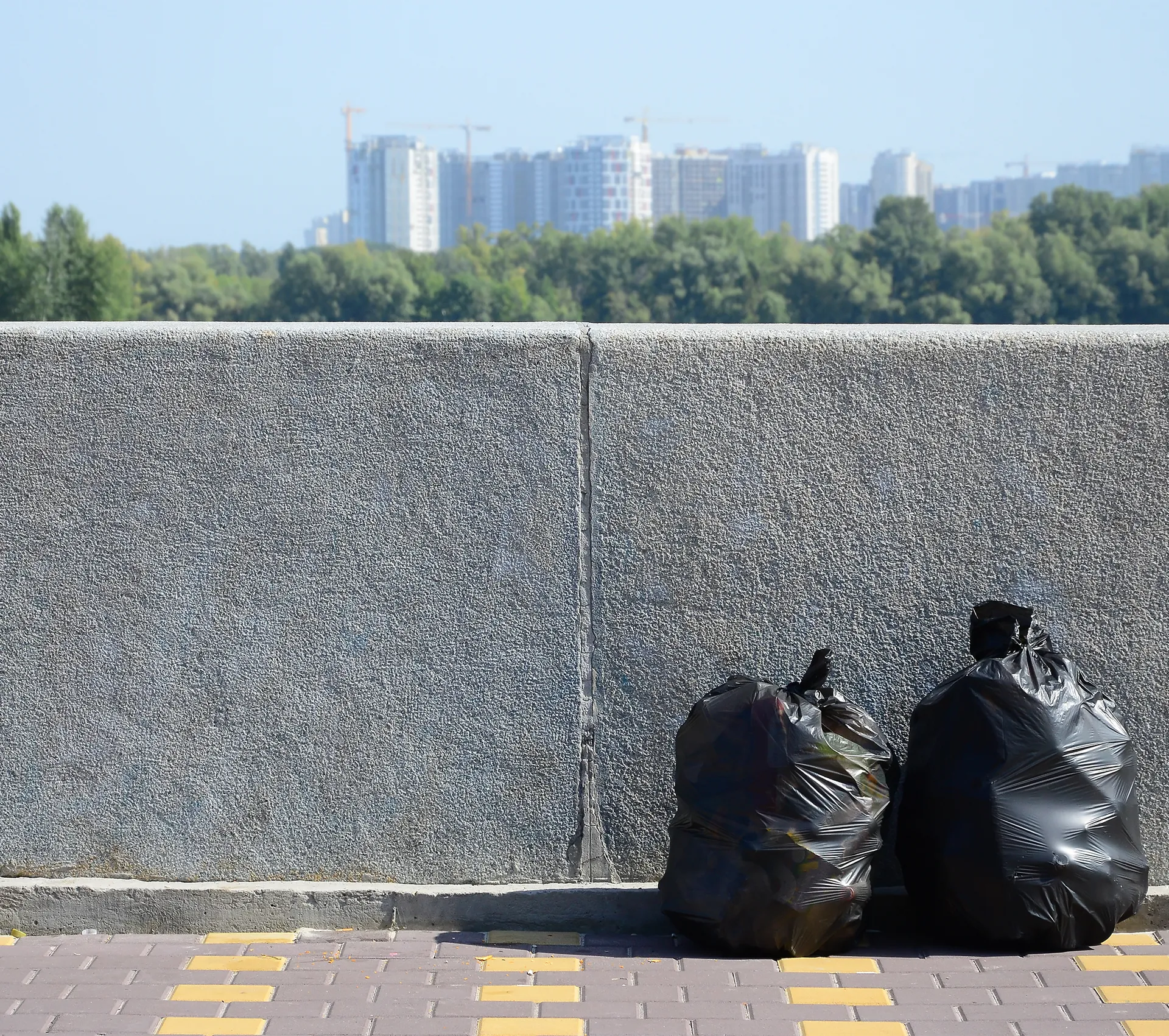 Commercial
Concrete
Cleaning
Over time, weather damage and general wear and tear can take their toll on concrete, making it stained, cracked, and unsightly.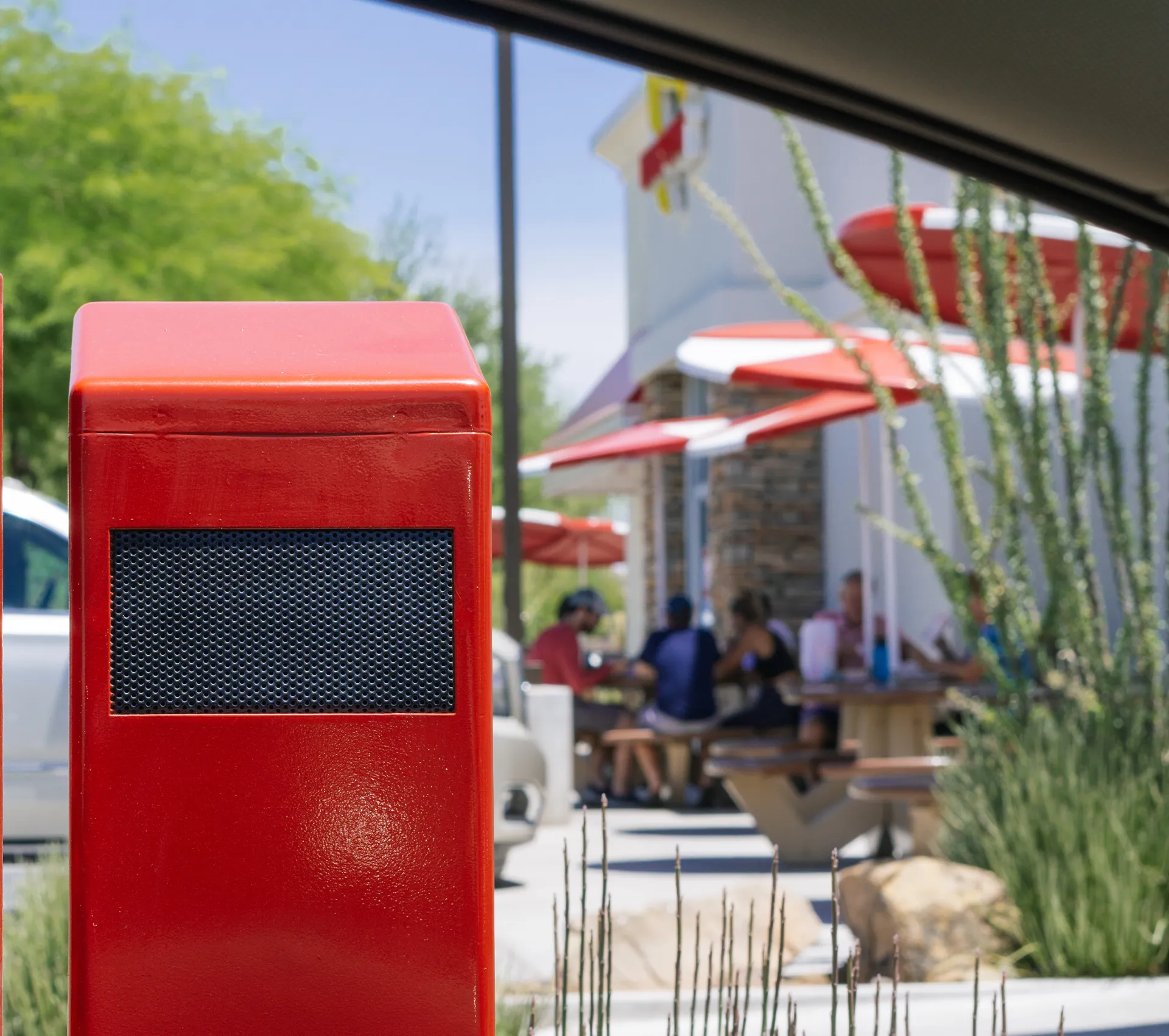 Drive-Thru
Cleaning
Blasts away dirt, grime, and debris from the exterior surfaces of your drive-thru, leaving your building and surroundings sparkling clean.
Honest Remarks From Our Neighbors
Alison, M

  Jeff and his crew did wonderful! Our house looked like it had never been cleaned, we've owned it two years and have coquina! We were terrified to touch it as to mess our home. Jeff made our house look like new construction! We are so proud!! Def recommended!!!! Thanks Jeff! We will call you next time for sure!!!

Megan

Truly impressed! My neighbor referred me to J&L. Maybe to politely tell me my property was looking a little neglected… I had so much embarrassing mildew on my house and the driveway was even worse! I did not think it could ever look as clean and new as it does now. I am now going to have Jeff and his crew come annually so it never gets that bad again!

Chris, W

Jeff is very professional and he and his team perform outstanding work. Jeff communicates with his clients. He is always quick to follow up with any questions that you have. He schedules your appointment and then gives you a call when he is on the way. Always right on time. This is the second time I have used his services and he will be the company I call when I need service in the future.

David, K

Jeff and his team did an excellent job cleaning my house. Their pricing was fantastic. They took care to move my grill and back porch furniture. Also, they made sure to not damage my wife's roses. I'll be using them again next year.

We Are Committed To Your 100% Satisfaction
At J & L Power Washing, we are committed to your 100% satisfaction. We want you to be pleased with our services and will do everything we can to ensure that you are. We appreciate your business and will work hard to keep you as our satisfied customer in Orange Park, FL.
Professional Roof Cleaning Services in Orange Park, FL
Roof cleaning removes debris, moss, lichen, algae, and other growth from a roof. Roof cleaning can be done for aesthetic reasons, to prolong the roof's life, or to prepare the roof for repairs or replacement. Roof cleaning is best done by a professional roofing contractor experienced in this type of work. Regular roof cleaning helps protect your Orange Park, FL home from the elements, saving you money in the long run. It also prevents issues like water infiltration and costly structural damage.
Regular roof cleaning gives you peace of mind knowing your roof is well-maintained and looking its best!
Roof cleaning can remove unsightly stains and streaks.
Prevent dangerous mold and mildew growth from causing harm to your family or customers.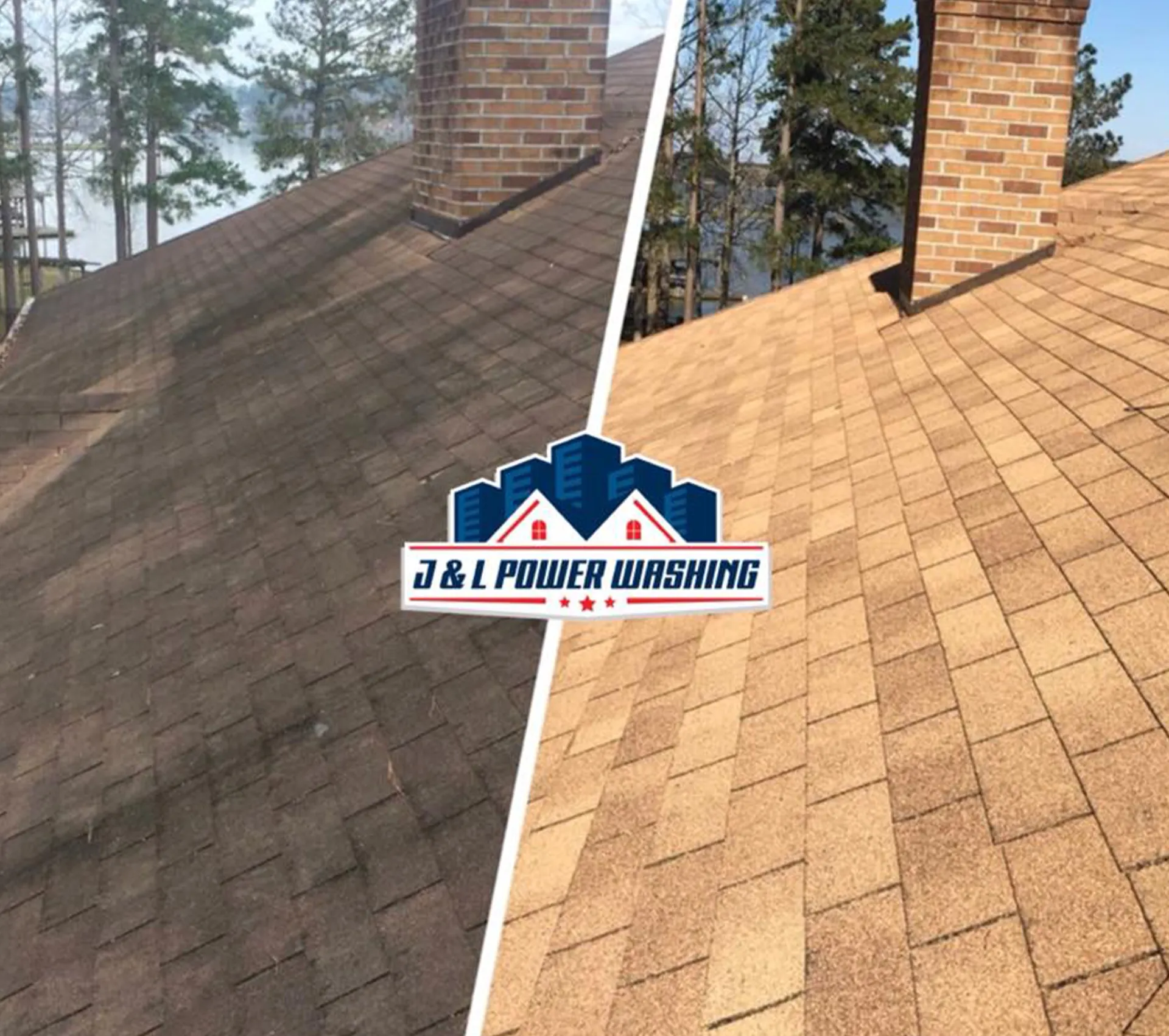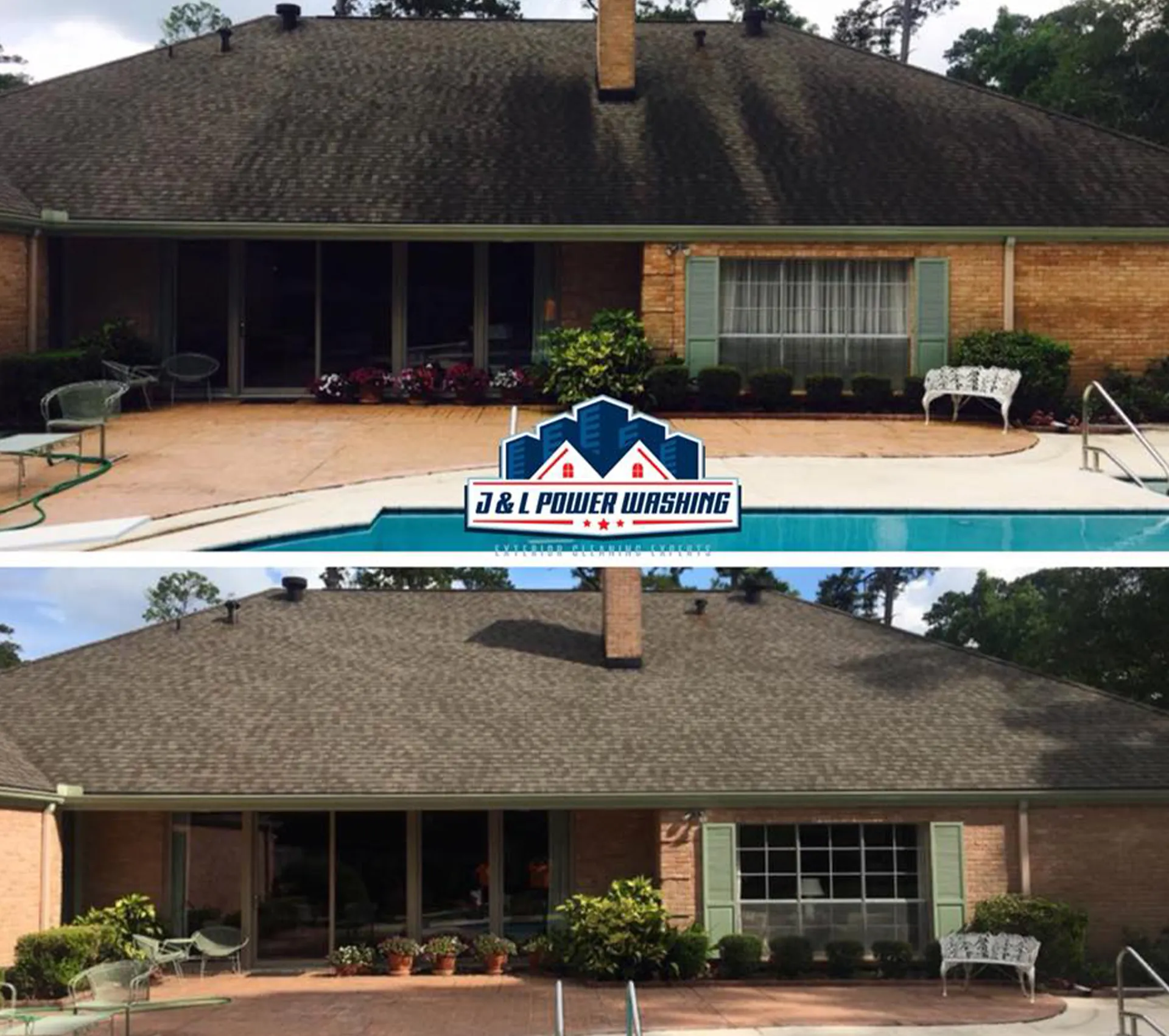 A clean roof can make a big difference in your Orange Park, FL home's overall look and feel. Not only does it keep your home looking neat and well-maintained, but it also helps to protect the structure of your roof from damage caused by mold, mildew, moss, algae, lichen, dirt, and debris accumulation. Regular roof cleaning can help extend your roof's life and prevent costly repairs or replacements down the line. 
Eliminate pests that build nests and take up residence on your roof.
Improve your property's energy efficiency, saving your monthly bills.
Roof cleaning can extend the life of your roof by removing damaging debris and growth.
[max-details title="About Orange Park, FL" location="Orange Park, Florida" limit="10″]
[max-neighborhoods title="Areas in Orange Park, FL" location="Orange Park, FL" limit="30″ sort="desc"]
[max-activities title="Things To Do in Orange Park, FL" location="Orange Park, Florida" limit="9″ sort="desc"]